OrBItaly 2019 - Organic Bioelectronics Italy - October 21st – 23rd, 2019 and 1st Graduate School of Organic Bioelectronics - October 20th, 2019 NAPOLI, Complesso dei SS. Marcellino e Festo
OrBItaly 2019 - Organic Bioelectronics Italy - October 21st – 23rd, 2019 and 1st Graduate School of Organic Bioelectronics - October 20th, 2019 NAPOLI, Complesso dei SS. Marcellino e Festo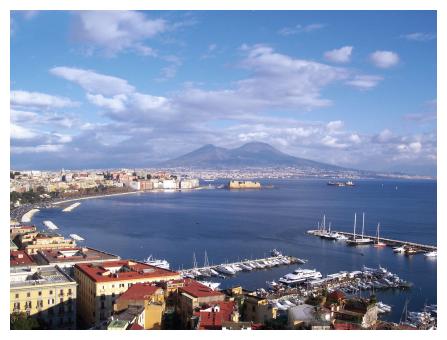 Event type
International meetings
Attendance
Evento in presenza
Event starts

10/20/2019 - 08:00

Event ends

10/23/2019 - 18:00

Luogo

Complesso dei SS. Marcellino e Festo

Largo S. Marcellino, 10

Directions

Personale di riferimento
OrBItaly (Organic BIoelectronics Italy) is an international conference, organized by the Italian Scientific Community and attended by scientists of the highest reputation, dedicated to the most recent results in the field of bioelectronics, with a particular focus on the employment of organic materials.
OrBItaly has attracted in the years a growing interest by scientists coming from all over the world. The 2019 edition is the fifth one of this cross-disciplinary conference, and will be held in Naples, on October 21st-23rd, 2019, at the Congress Center of the University Federico II.
This year the conference will be preceded by the first edition of the Graduate School in Organic Bioelectronics, that will be held at the Congress Center of the University of Naples Federico II in Naples (Italy), on October 20th, 2019. The school is mainly targeted to PhD students, post-docs and young researchers as well as to senior scientists and industry-oriented researchers, giving them the opportunity to attend an overview of the latest advances in the fields of organic bioelectronics presented by leading scientists of the highest international repute. Invited lecturers will provide highly stimulating lessons at advanced levels in their own field of research, and closely interact with the attendees during platform discussions, outreach events and informal meetings.
ENEA is part of the organizing committee.