International Virtual Workshop on Critical Raw Materials (CRM) Innovations Frontiers
International Virtual Workshop on Critical Raw Materials (CRM) Innovations Frontiers
The two-days International Virtual Workshop on CRM Innovations Frontiers represents a real opportunity to know the latest trends of the innovation in the various aspects of the critical raw materials world from the perspective of companies, universities, research institutions and public administrations.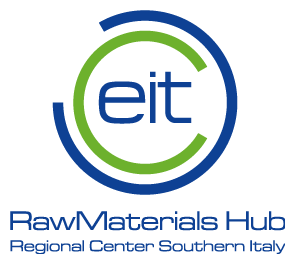 | | |
| --- | --- |
| Event type | International meetings |
| Attendance | Evento in presenza |
| Event starts | 12/10/2020 - 11:00 |
| Event ends | 12/11/2020 - 16:00 |
| Useful links | |
| Personale di riferimento | |
| Documenti | |
The EIT RawMaterials is an international platform for innovation funded by the European Institute of Innovation and Technology (EIT). The EIT has created the Knowledge Innovation Communities (KIC), that aim to promote innovation and education in Europe in crucial sectors, supporting entrepreneurship and enhancing the passage of new ideas from the incubation phase to the market.
The EIT RawMaterials started at the end of 2014 and is particularly committed to addressing the global challenge of supplying raw materials in Europe, through programs and projects that aim to develop technology throughout the entire value chain of raw materials: from the exploration of resources, to the mining industry, from metallurgical processes to the replacement of critical or toxic or rare raw materials, from the recycling and reuse of end-of-life product materials to the design of products for the circular economy.
As part of regional development programs, the EIT RawMaterials has created the Regional Center South Italy (RCSI), a Hub located in the Italian Puglia Region and coordinated by ENEA, in order to increase the involvement of local ecosystems in the activities of KIC and its partnership. RCSI also aims at reaching new organizations and promote the participation of the most innovative industries and SMEs, as well as the involvement of prestigious universities and research centres in the area.
Here enclosed, the agenda of the two days.
Use the link below to enter the Webinar:
https://connect.portici.enea.it/crm-meeting/