Emanuele Serra
Emanuele Serra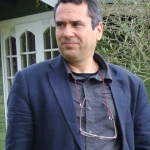 Research scientist
ENEA Centro Ricerche Casaccia
00123
Santa Maria di Galeria
RM
I am a senior researcher (permanent position) in the Materials Section of ENEA.
For a number of years I got specialised in the field of hydrogen, deuterium and tritium interactions through materials. For this study I used different methods such as the permeation gas-phase technique, the gas release technique, the microgravimetric technique (Intelligent Gravimetric Analyzer, IGA) and a plasma simulator facility.
I have been active in the production and testing of tritium permeation barriers for fusion reactors. I have practical experience of assembling Ultra High Vacuum (UHV) equipment, and surface analysis methods such as: optical microscopy, SEM, X-ray diffraction, XPS and Auger analysis.
In the course of my research, I have become acquainted with a number of the material problems in fusion technology such as the effects of irradiation on mechanical properties, plasma wall interactions and the corrosive behaviour of some tritium breeding materials.