Giovanni Battista Appetecchi
Giovanni Battista Appetecchi
Primary tabs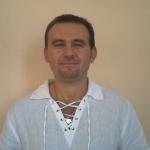 Research scientist
ENEA Centro Ricerche Casaccia
00123
Santa Maria di Galeria
RM
Giovanni Battista Appetecchi is currently researcher in the Materials and Physicochemical Processes Technical Unit (SSPT-PROMAS-MATPRO) at ENEA (Italian National Agency for New Technologies, Energy and the Sustainable Economic Development). 
After graduation in Industrial Chemistry at La Sapienza University of Rome on 1993, he was appointed as grant fellowship at La Sapienza University until 2002 and as contract researcher for DAIKIN INDUSTRIES (Japan) and ENEA from 1998 to 2004. From 2004 he is appointed as researcher at ENEA.
On 2013 he spent a one-year sabbatical period at the Department of Chemistry of the La Sapienza University of Rome for research activities on materials/components for advanced lithium battery systems.
He was visiting scientist at the Karlsruhe Institute of Technology and the Helmholtz Institute of Ulm (Germany) during the periods: Sept. 1 - Dec. 2 2015, Sept. 12 - Dec. 11 2016 and Oct. 1 - Dec. 31 2018.
He has been working for 28 years on basic and applied research focused on the development of materials and systems for innovative electrochemical energy storage devices, mainly lithium and sodium batteries. Main topics are: polymer/gel electrolytes; ionic liquids, composite electrodes. He is author/co-author of 169 publications in "peer reviewed" international scientific journals (H-Index = 51, 9,298 citations), 7 book chapters, 164 communications/lectures at scientific meetings and 3 Italian patents. He was/is scientific responsible for ENEA of National and European research projects.
In recognition of his work, he has been awarded the 1996 "Rotary Club Firenze Est - Herberto Hauda" Award and the 2011 and 2012 Energy & Mobility Award.
Dr. Giovani Battista Appetecchi is qualified as full professor (National Scientific Qualifications accordingly to D.D. 161/2013, January 28, 2013) in the sectors 03/B1 "Principles of Chemistry and Inorganic Systems" and 03/B2 "Chemical Basis of Technology Applications".
He is currently Guest Editor of Membranes and reviewer of the most prestigious international Journals of Electrochemistry, Physical Chemistry, Science of Materials and Power Sources.